Welcome to Once Upon A Child Miami
Regular store hours:
Mon-Fri 9:30am-8:00pm
Saturday 9:30am-7:00pm
Sunday 11:00am-5:00pm
Last chance.
50% off select Fall/Winter
clothes ends this
Sunday, March 2nd.*
*

Discount may not be used in conjunction with any other discount (including completed Customer Appreciation Cards) or coupon. Not applicable to prior purchases. All discounted items are


Double Stamp Wednesdays
Earn double stamps on your Customer Appreciation Card for every $10 worth of items that you bring in and sell to us on any Wednesday during the month of March.
| | |
| --- | --- |
| Be the first to check out our selection of Spring Dresswear and Swimsuits. They're hitting our sales floor this Saturday, March 1st. | |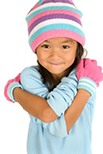 Fun in the
sun
snow

during Spring Break? Our racks still have some Coats, Jackets and Snow Wear!
Our mission:
Once Upon A Child will provide a fun and convenient way to buy and sell new and gently used kids stuff focusing on quality, safety and value.
Why shop at Once Upon A Child?
Kids look great in stylish outfits, but why pay high-end prices when they outgrow their clothes so quickly? Once Upon A Child offers the perfect solution: the latest in new and gently used brand name clothes, toys, books, CDs, DVDs, equipment and furniture…just right for fast-growing babies, toddlers and youth.

Save yourself the hassle of garage sales and online listings by visiting the nation's leading buyer and seller of new and gently used brand name kids stuff. Simply gather up your gently used kids stuff (including clothes, playards, toddler beds, changing tables, strollers, highchairs, toys...) and bring them to Once Upon A Child. We will pay CA$H on-the-spot for all items accepted. No need to consign and hope for a sale on a later date - we pay you today!
Because we buy new and gently used items from our customers ALL DAY, EVERY DAY, our inventory changes...so stop by and shop often!


Do you have any of our most-wanted items?
*Shoes (Infant to Youth Size 4)
*Toys for kids 8 and younger
*Baby Equipment: Strollers, Plastic Highchairs, Jumperoos, Play Yards, Entertainers & Walkers
*Grils Spring Dresses
*Boys-Girls Summer Clothes Sizes 2T to 18
***************************************************************************************************************
Please note that, as a result of the crib safety regulations that went into effect on June 28, 2011 (click here for news release), Once Upon A Child Miami will not buy used cribs.
Some other items that we do not purchase include, but are not limited to: car seats, Bumbo seats, certain models of Fisher Price collections (i.e. Nature's Touch, Ocean Wonder, Rainforest and Zen), helmets, activity mats, bathtubs, bibs, bedding, blankets, mattresses, mobiles, backpacks, lunchboxes, diaper bags, diaper pails, training potties, breast pumps, nursing pillows, infant carriers/slings/wraps, swaddles, monitors, skates, socks, underwear, stuffed animals or anything plush, anything food related (i.e. food processors, baking ovens), most room decor, anything inflatable, anything requiring a television or computer connection, and any item that has been recalled.
Due to overstocking, we are currently not buying the following items: most onesies, bottle sanitizers, bottle warmers and wipes warmers.
Please call us at (786) 429-3945 if you are unsure of a specific item.